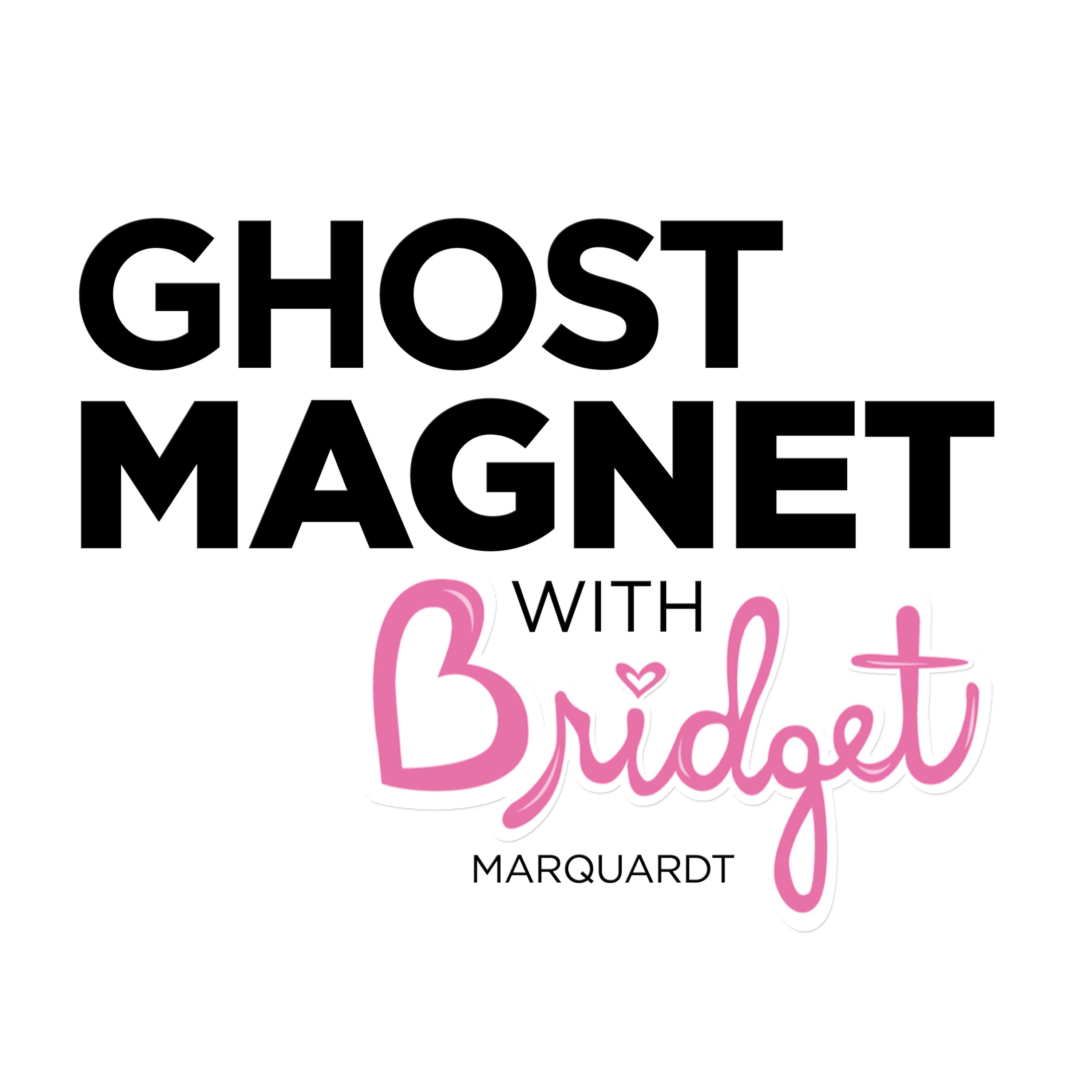 Join your favorite #GhostMagnet Bridget Marquardt and her "Horror"-ific guest, writer JG Faherty. JG lives in the haunted Hudson Valley and has plenty of spooky inspiration for all of his books! From seeing The Milkman Ghost as a child to exploring Letchworth Villiage, and encounters with "Big Yellow" and UFO's, we gotta lot to talk about! 
JG FAHERTY is a multi-award-nominated author of dark fiction, science fiction, horror, and urban fantasy. Since 2010, he has had six novels, 8 novellas, and more than 50 short stories published. His paranormal thriller, THE CURE, was a finalist for the 2015 Bram Stoker Award® for Superior Achievement in a Novel and his young adult paranormal romance THE GHOSTS OF CORONADO BAY was a finalist for the coveted Bram Stoker Award® for YA Horror in 2011. IN addition, his supernatural thriller THE BURNING TIME was a finalist for the ITW Thriller Award in 2013. Both THE BURNING TIME and THE GHOSTS OF CORONADO BAY earned ReadersChoice.com 5-Star awards. You can find him @JGFaherty
#Ghost #Letchworth #Encounters 
Ghost Magnet Podcast Links
Facebook: @GhostMagnetTV
Instagram: @ghost_magnet_podcast
YouTube: https://tinyurl.com/yxk5t53z
Apple Podcasts: https://podcasts.apple.com/us/podcast/ghost-magnet-with-bridget-marquardt/id1451559688
Libsyn: https://ghostmagnet.libsyn.com
NEW - The Ghost Magnet Shop: https://www.cafepress.com/ghostmagnet
Bridget Marquardt
Bridget Marquardt is best known to television audiences and pop-culture connoisseurs as the sweet and brainy star of E! Networks' wildly popular reality show "The Girls Next Door." After moving out of the Playboy mansion in January 2009, Marquardt hosted "Bridget's Sexiest Beaches," a sixteen-episode series on The Travel Channel in which she traveled the globe searching for the world's best surf, sand, and sun in countries including Croatia, Jamaica, Thailand, Spain, Australia, and the United States. 
Instagram: @BridgetMarquardt
Twitter: @Bridget 
Facebook: @BridgetMarquardt
Lisa Morton - The Ghost Report
Everyday is Halloween to award winning horror author and Ghost Reporter Lisa Morton. She has published four novels, 150 short stories, and three books on the history of Halloween. Her most recent releases include Weird Women: Classic Supernatural Fiction by Groundbreaking Female Writer 1852-1923 (co-edited with Leslie S. Klinger) and Calling the Spirits: A History of Seances.