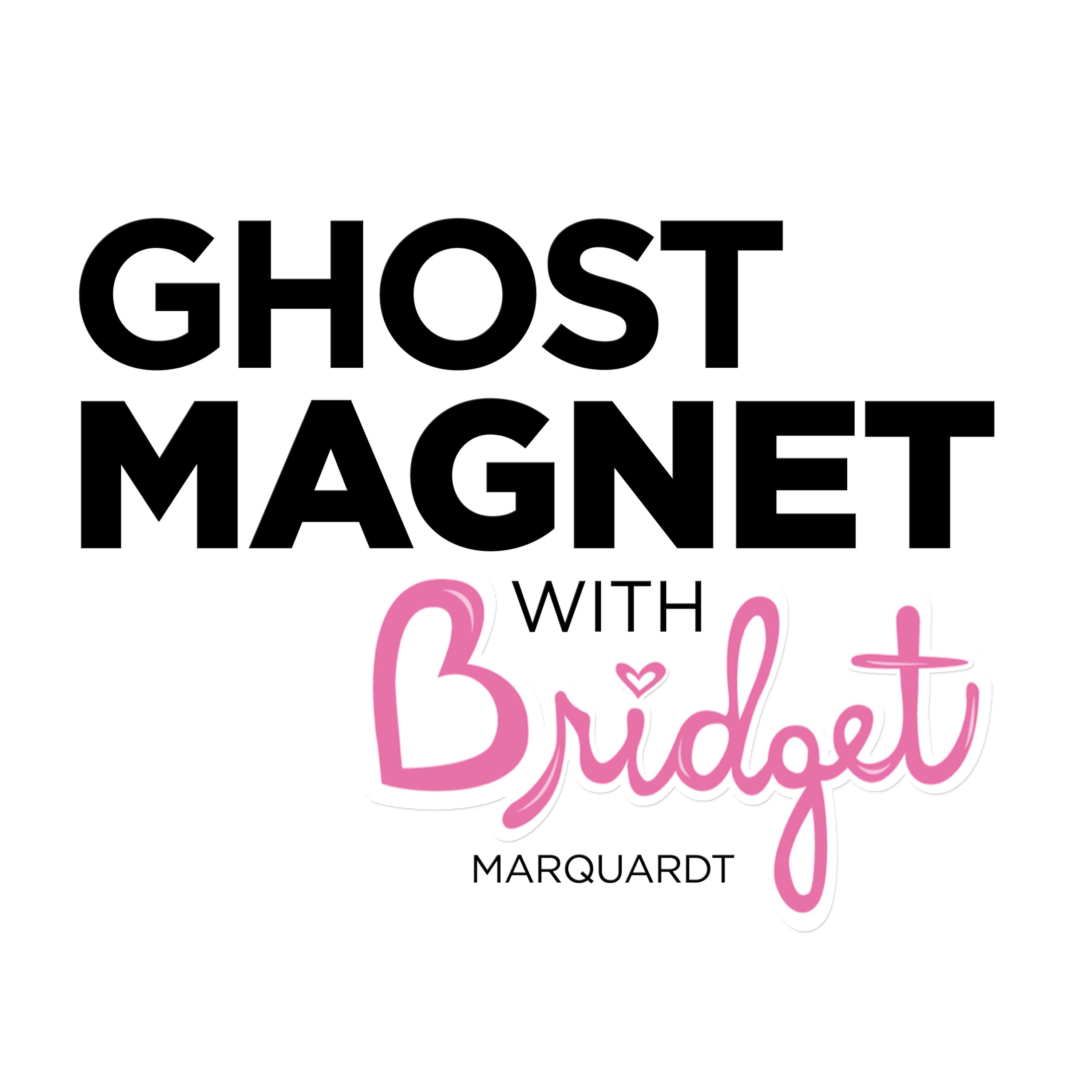 Hi everyone. This week Bridget's on vacation in Miami, which means ghost hunting! David Pierce Rodriguez, the founder of Paranormal Research & Investigative Studies Miami (PRISM) and artist Joe Chirichigno, were kind enough to get us inside this legendary Villa Paula Mansion where Paula Milord — the wife of Cuban consul Domingo Milord, for whom the building was named —is know to haunt. Does she make an appearance? David brought gear! The REM Pod goes wild! You decide! Check our Facebook Page for video!!!! Plus David is also one of the few paranormal investigators that have had the honor to investigate parts of Cuba. Enjoy! 
Ghost Magnet Facebook Group: 
https://www.facebook.com/Ghost-Magnet-with-Bridget-Marquardt-2480154975336666/
Bridget Marquardt
Bridget Marquardt is best known to television audiences and pop-culture connoisseurs as the sweet and brainy star of E! Networks' wildly popular reality show "The Girls Next Door." After moving out of the Playboy mansion in January 2009, Marquardt hosted "Bridget's Sexiest Beaches," a sixteen-episode series on The Travel Channel in which she traveled the globe searching for the world's best surf, sand, and sun in countries including Croatia, Jamaica, Thailand, Spain, Australia, and the United States. 
@BridgetMarquardt on Instagram
@Bridget on Twitter
@BridgetMarquardt on Facebook
Lisa Morton - Ghost Reporter
Everyday is Halloween to award winning horror author and Ghost Reporter Lisa Morton. She has published four novels, 150 short stories, and three books on the history of Halloween. Her most recent releases include the anthologies Haunted Nights (co-edited with Ellen Datlow) and Ghost Stories: Classic Tales of Horror and Suspense (co-edited with Leslie Klinger), both of which received starred reviews in Publishers Weekly. She lives in the San Fernando Valley, and can be found online at www.lisamorton.com .
Amazon Link: 
https://www.amazon.com/Lisa-Morton/e/B001JRZ8NC%3Fref=dbs_a_mng_rwt_scns_share
About David Pierce Rodriguez
David Pierce Rodriguez is the founder of PRISM Paranormal Research. He was born in Madison, Wisconsin, the son of a Cuban father and American mother. Fluent in both English and Spanish, he spent the first part of his life growing up in Spain and Portugal. As a teenager, he moved to the United States and currently resides in Miami, Florida. Between the ages of twelve and sixteen, David experienced a series of several life-altering paranormal events. In an effort to show his family and others who were skeptical about what he had encountered, he began documenting the events that he was experiencing.
After finishing his studies at the Ohio State University, in 1996, David co-owned a recording studio in Atlanta, Georgia and learned the art of recording spirit voices, or Electronic Voice Phenomena (EVP). In 2003, David started a paranormal meet-up group in Omaha, Nebraska. The popularity of the group quickly led to the formation of Paranormal Research and Investigative Studies Midwest (PRISM). As of 2018, PRISM Paranormal Research is comprised of fifteen teams worldwide.
David currently works as the Director of PRISM South Florida and has made several TV appearances in both the United States and Latin America. Networks include NBC, Univision, Telemundo, Mega TV, América TeVe, and Mira TV. David also works as an official ghost tour guide for Miami-Dade County, hosting events at several haunted South Florida locations including the Deering Estate, Coral Castle, the Gold Coast Railroad Museum, the Cape Florida Lighthouse, the Villa Paula Mansion, and Thalatta Estate; David is also one of the few paranormal investigators that have had the honor to investigate parts of Cuba.
@gh0sthunter
About Joe Chirichigno
Artist Joe Chirichigno was born and raised in Denver, Colorado, USA. Joe studied fine art and visual communications at the Rocky Mountain College of Art & Design under the instruction of master figure artist Phillip J. Steele. Upon completing his studies, he served a lengthy internship to renowned commercial illustrator Robert A. Clayton. Joe relocated to south Florida in 2000 to be a part of the emerging Miami fine art scene. 
http://www.chirichigno.com/