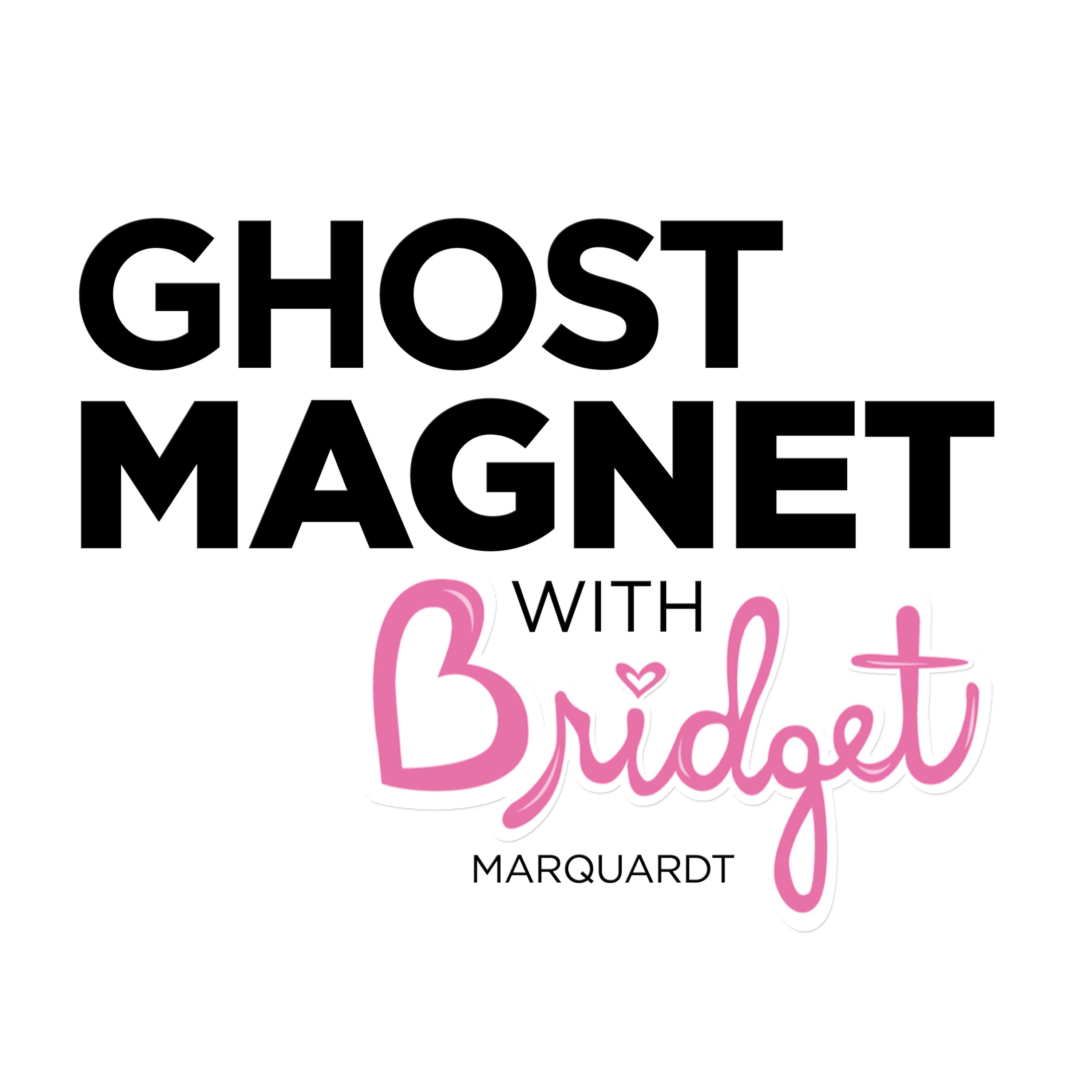 Locked In PennHurst Asylum with Katie Burr.
Imagine someone crazy enough to let themselves be locked inside the PennHurst Asylum for a week? Meet Katie Burr who appears on A&E's "World's Biggest Ghost Hunt." But for someone who grew up in a house where the paranormal was, normal. Meet Katie Burr. Recorded LIVE at the haunted HD Buttercup, the current home to the "I Like Scary Movies Experience," Katie shares stories about investigating the subbasements of Alcatraz on "Ghost Lab," Hill View Manor, and hanging out in graveyards. Then make sure to check out Facebook page to see exclusive video of our campfire ghost chat with folks at I Like Scary Movies about their ghostly encounters. 
Ghost Magnet Facebook Group: 
https://www.facebook.com/Ghost-Magnet-with-Bridget-Marquardt-2480154975336666/
I Like Scary Movies Experience 
http://www.ilikescarymoviesexperience.com
@ilikescarymoviesexperience
Bridget Marquardt
Bridget Marquardt is best known to television audiences and pop-culture connoisseurs as the sweet and brainy star of E! Networks' wildly popular reality show "The Girls Next Door." After moving out of the Playboy mansion in January 2009, Marquardt hosted "Bridget's Sexiest Beaches," a sixteen-episode series on The Travel Channel in which she traveled the globe searching for the world's best surf, sand, and sun in countries including Croatia, Jamaica, Thailand, Spain, Australia, and the United States. 
@BridgetMarquardt on Instagram
@Bridget on Twitter
@BridgetMarquardt on Facebook
Lisa Morton - Ghost Reporter
Everyday is Halloween to award winning horror author and Ghost Reporter Lisa Morton. She has published four novels, 150 short stories, and three books on the history of Halloween. Her most recent releases include the anthologies Haunted Nights (co-edited with Ellen Datlow) and Ghost Stories: Classic Tales of Horror and Suspense (co-edited with Leslie Klinger), both of which received starred reviews in Publishers Weekly. She lives in the San Fernando Valley, and can be found online at www.lisamorton.com.
Amazon Link: 
https://www.amazon.com/Lisa-Morton/e/B001JRZ8NC%3Fref=dbs_a_mng_rwt_scns_share
About Katie Burr
Katie Burr grew up in a household where the paranormal was openly discussed and accepted. Both her Mother and Grandmother would tell her stories of their encounters with the paranormal when she was very young, and she began having her own experiences at the age of twelve. She considers herself to be highly sensitive, and from a young age she began exhibiting heightened sight and hearing. Her mother used to wonder how her daughter could possibly have seen an approaching plane so far in advance of it coming into others' sight. Katie's investigative approach has been shaped largely by her heightened sensitivity, combined with her upbringing in a scientific household and lifelong exposure to the paranormal. This unique combination of abilities and understanding give her an extremely healthy balance of openness and skepticism. She has appeared as an investigator on Discovery Channel's Ghost Lab, as well as A&E's upcoming World's Biggest Ghost Hunt. She now has ten years of experience as a paranormal investigator, and also works as an Interior & Graphic Designer.
Website: katieburr.com
Instagram: @katieburrofficial