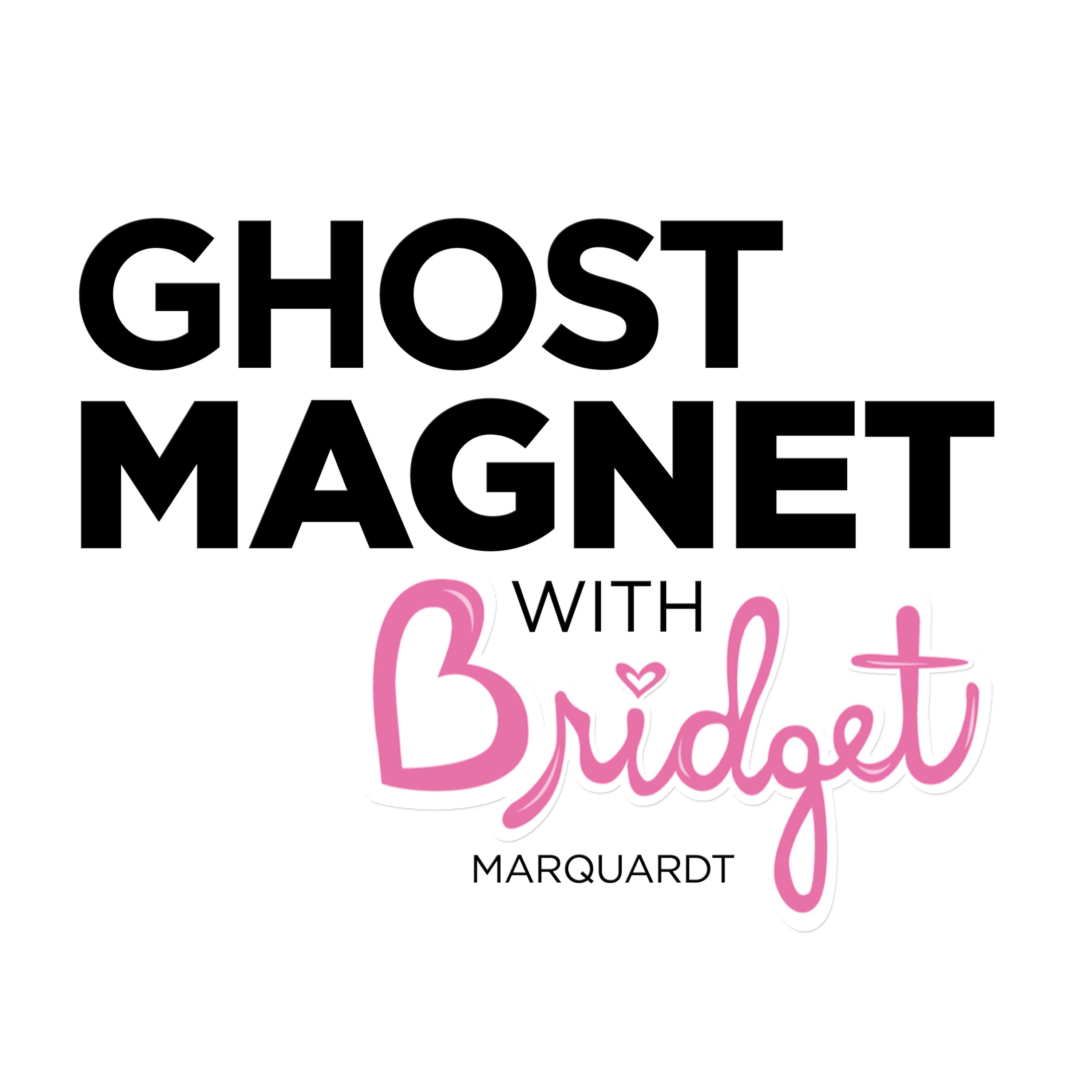 Welcome to Ghost Business! Meet Ernie Alonzo (Haunted OC) and Charles Spratley (Haunted OC, author, Piercing the Veil: Examining San Diego's Haunted History). When it comes to the So. Cal. ghosts, these guys know where all of the bodies are buried! In this on location episode we'll travel to the haunted "Howe-Waffle House and Medical Museum" in Santa Ana, California. The home of Dr. Willella Howe-Waffle – the first female doctor in Orange Country – the are some old patients who refuse to leave! 
From growing up with ghosts to spending taking care of the haunted Whaley House in San Diego you'll get the inside dope on where to go ghost hunting and all of the best haunted restaurants.  But Haunted OC wants you to EXPERIENCE more than that. Wait until you hear what they have to celebrate OC Ghosts 10 year anniversary and 50th Anniversary of Orange County's most famous haunted attraction, The Haunted Mansion!
Ghost Magnet Facebook Group: 
https://www.facebook.com/Ghost-Magnet-with-Bridget-Marquardt-2480154975336666/
Bridget Marquardt
Bridget Marquardt is best known to television audiences and pop-culture connoisseurs as the sweet and brainy star of E! Networks' wildly popular reality show "The Girls Next Door." After moving out of the Playboy mansion in January 2009, Marquardt hosted "Bridget's Sexiest Beaches," a sixteen-episode series on The Travel Channel in which she traveled the globe searching for the world's best surf, sand, and sun in countries including Croatia, Jamaica, Thailand, Spain, Australia, and the United States. 
@BridgetMarquardt on Instagram
@Bridget on Twitter
@BridgetMarquardt on Facebook
Lisa Morton - Ghost Reporter
Everyday is Halloween to award winning horror author and Ghost Reporter Lisa Morton. She has published four novels, 150 short stories, and three books on the history of Halloween. Her most recent releases include the anthologies Haunted Nights (co-edited with Ellen Datlow) and Ghost Stories: Classic Tales of Horror and Suspense (co-edited with Leslie Klinger), both of which received starred reviews in Publishers Weekly. She lives in the San Fernando Valley, and can be found online at www.lisamorton.com.
https://www.amazon.com/Lisa-Morton/e/B001JRZ8NC%3Fref=dbs_a_mng_rwt_scns_share
About Ernie Alonzo, Charles Spratley and Haunted Orange County. 
Haunted Orange started out in 2009 as the brain child of Ernie Alonzo, a lifetime Old Town Orange resident who began a website just as a hobby and called it HauntedOrange.com. On the site he would post historic photographs of Orange, as well as ghost stories he collected from personal interviews of shopkeepers and business owners in Old Town Orange. Later that year he met Charles Spratley, a San Diego native, local historian and author who relocated to Orange County and had formerly ran a successful ghost tour company in San Diego. Soon the two were brainstorming on how they would turn Ernie's collection of historical data and ghostly tales into a ghost tour for Old Town Orange with a heavy emphasis on local history. In September of 2010, with much local anticipation, the first Old Town Orange Haunted History Ghost walk was launched. 
The summer of 2014 launched the Downtown Santa Ana Ghost Walk with an opening gala at the Howe-Waffle historic Mansion attended by city officials, local media and invited guests. The same year a name change to Haunted Orange County was made in anticipation of more Orange County city locations being added to the company's offerings. In the fall of 2017 they launched their Black Star Canyon Ghost Walk and later became the first and currently only ghost tour company to run a county licensed and permitted tour in Black Star Canyon. On February of 9, 2019 our all new San Juan Capistrano tour will debut.
In addition, since 2010 they have produced a diverse offering of paranormal, haunted and horror themed special events including, haunted themed dinners, annual paranormal lecture series, sugar skull workshops, mask sculpting courses, UFO sky watches, Desert Ghost Town sleepovers, horror movie screenings, panels at halloween and paranormal conventions, guest speaking at colleges and universities, paranormal celebrity meet & greets, cemetery tours, theatrical seance recreations, psychic presentations, Bigfoot and cryptozoology lectures and much, much more!
Beginning 2012 they conducted public paranormal investigation events all over Southern California as well as a handful out of state with some of the most recognized paranormal TV personalities and researchers in the world. 
Haunted Orange County is currently operated by Fandom Productions, a fan based entertainment and management company which also operates Bob Gurr's Waltland Disney History Tours in Los Angeles. (not affiliated with the Walt Disney Company).
https://www.facebook.com/HauntedOrangeCounty/
Charles Spratley
Author, "Piercing the Veil: Examining San Diego's Haunted History"
"Many people search to find a good – and true – ghost story in San Diego. It might surprise you to find that some tales you thought were true, may be created from misconceptions, distortions, and even made-up historic events. Find the scoop here as some of the ""truths"" of San Diego's most famous haunts are debunked and stories set straight via historical research. Just how haunted is the Whaley House? Was "Yankee Jim" really hung on the property
https://www.amazon.com/Piercing-Veil-Examining-Haunted-History/dp/0764341405